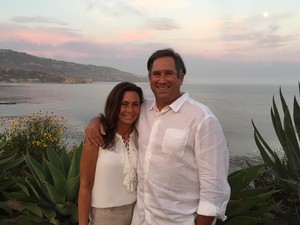 We never imagined we would join the growing number of wineries and vineyards emerging throughout Texas. Upon reflection, however, we realized that my backround in business and real estate and Barbra's career as a successful artist do compellingly meld the characteristics necessary to imagine, build and operate a winery.
Not having the responsibility (and risks) of vineyard ownership we are able to source a large variety of grapes from the finest Texas and California growers. We are not at the mercy of the weather (too much rain, not enough rain, rain at the wrong time, hail, freezes, etc.), soil conditions or diseases and can focus solely on creating the best wine from the best grapes. I know, that's kind of what everyone says (can EVERYONE really have the finest grapes?) so we place special emphasis on sourcing our grapes in an effort to get the best.
Fun, now there's a concept that customers can understand. Wine-making is a serious enterprise but that doesn't mean it can't also be fun. We truly enjoy mixing, matching and combining the huge variety of grapes that are available to us (with more varieties being planted all the time). There are, of course, tried and true blends that, because they work so well, we simply try to improve upon (i.e. Cabernet Sauvignon/Merlot) but then there are the "ah-ha moments" when you stumble across a blend that practically screams "bottle me"! We've seen first-hand how much people enjoy discovering "new" wines and we know an OMG moment when we see it!
We've opened our tastng room in Stonewall in the former VFD station we recently remodeled. Our plan is for a casual, comfortable space with room for fun and games like ping-pong, washers, darts and the occasional board game.
Wth the completion of our building signage and the wall-sized exterior mural we are pretty much "done". All we need now is for COVID-19 to stop messing everything up!